2020 Ather 450X Electric Scooter Detailed Review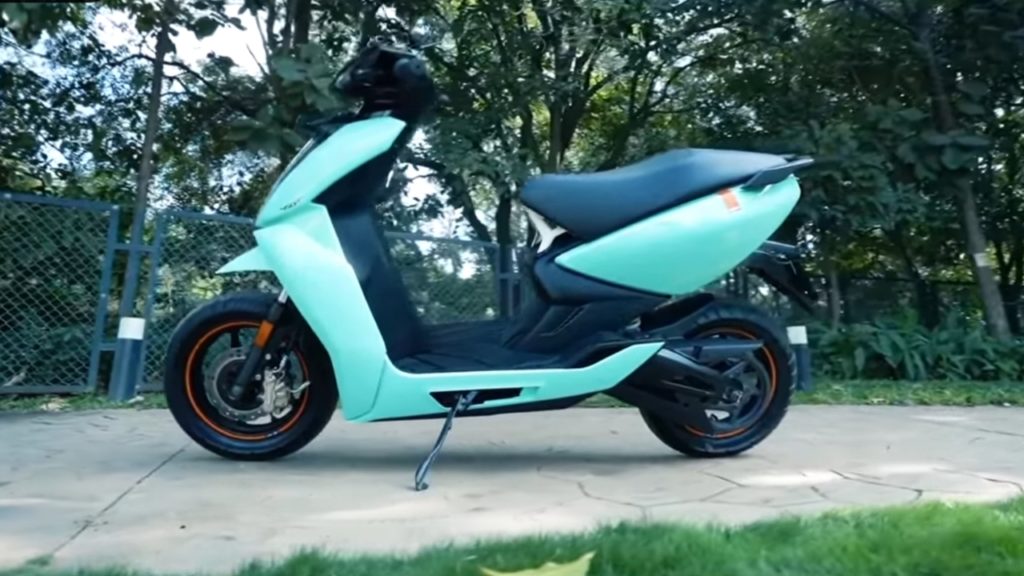 Millions of people are using two wheeler to travel every day from home to office or college, scooters and motorcycles has become a basic need of transportation for almost everyone. There is no doubt that the oil burning two wheeler are fastest and cheapest transport vehicle available in the market to buy worldwide. But for a long time everyone wants a better option to buy that can be used daily, Environment Friendly and the travel costs are much lower as compared to IC engine driven two wheeler. The electric scooters are the best option which offers a cheaper transportation that can be used daily without any problem and travel up to 85 kilometers in a full charge. Ather 450X electric scooter which is already launched in India with impressive specifications like performance, luggage space and range. This scooter can be use daily for traveling without any problem even during peak hours traffic. Vehicle gives better performance and handling. Ather 450X offers better maneuverability in peak hours traffic without any problem. Ather 450X design is developed considering the traffic jams, peak hours traffic congestion and weather conditions which may effect the range of vehicle.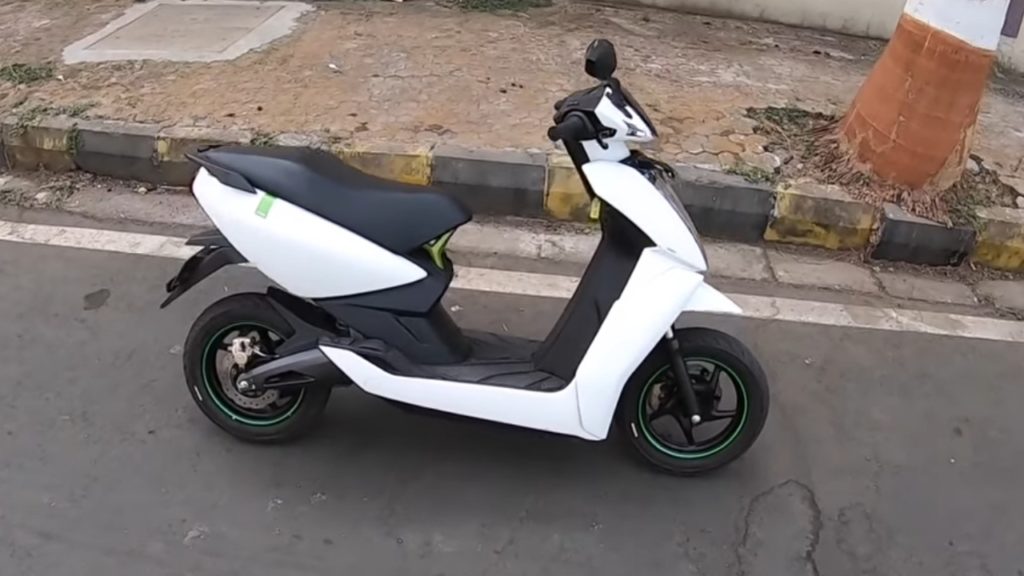 When it comes to design, the Ather 450X looks are based on the modern design elements. The vehicle front end looks are based on the new Era design. The Split front panel with LED light setup and long stretch headlight with Glossy black finish above the headlight enhance the looks. The handle bar comes with split panel and at the center of the handle bar panel, glossy black finish which gives a dual tone finish on front end. The smartly designed LED turn light indicators with DRL's helps to enhance the looks. The side view of the scooter look attractive like the front and you can easily see the design lines starting from the front to rear. The Ather 450X is based on the new generation chassis which is lighter and offers a higher strength. Below the floor, battery is placed to lower the center of gravity of the vehicle and offer more space for rider. The rear end of the scooter comes with curved LED Tail Light and LED turn light indicators placed on either side and also stylish grab handle.
The Ather 450X is available in two different variants (450 and 450X). The biggest change in both models is performance and range. The 450 is the most economical variant comes with a 5.4 kW BLDC motor that produces a torque of 20.5 Nm and a range of 75 km claimed by company. The 450X comes with a 6 KW BLDC motor that produces 26 Nm of torque and a range of 85 km claimed by company. The more shocking result is that ARAI certified Ather 450 that it can travel upto 107 km in a full charge. The dimension of Ather are 1800 mm in Overall Length, 700 mm in Overall Width, 1250 mm in Overall Height, 1278 mm in Wheelbase, Ground Clearance 160 mm and Seat Height 765 mm. To charge Ather at home with AC 15 Amp socket, it is going to take 5-6 hours from 0 to 100 percent. You can also reverse the vehicle by pressing start button and if you press again it will move forward which is a quit impressive feature.
The next Attractive part is the 7 inch touch screen fully digital instrument cluster that shows all kind of information like remaining charge in Battery, range, Average speed, vehicle speed, Time, Navigation, trip and you can connect your mobile phone with the vehicle through Ather official app which also going to show all kind of information about the vehicle. It come with boot storage space of 22 litres. The Ather 450 and 450X comes fitted with Telescopic Suspension at front and rear with Monoshock Suspension. Both suspensions offer better riding comfort even in Poor road conditions. The front alloy wheel comes fitted with 200 mm disc brake, tyre size 90/90 mm R12 and rear alloy wheel comes with 190 mm disc brake, tyre size is 90/90 mm R12. For safety, it comes with CBS system.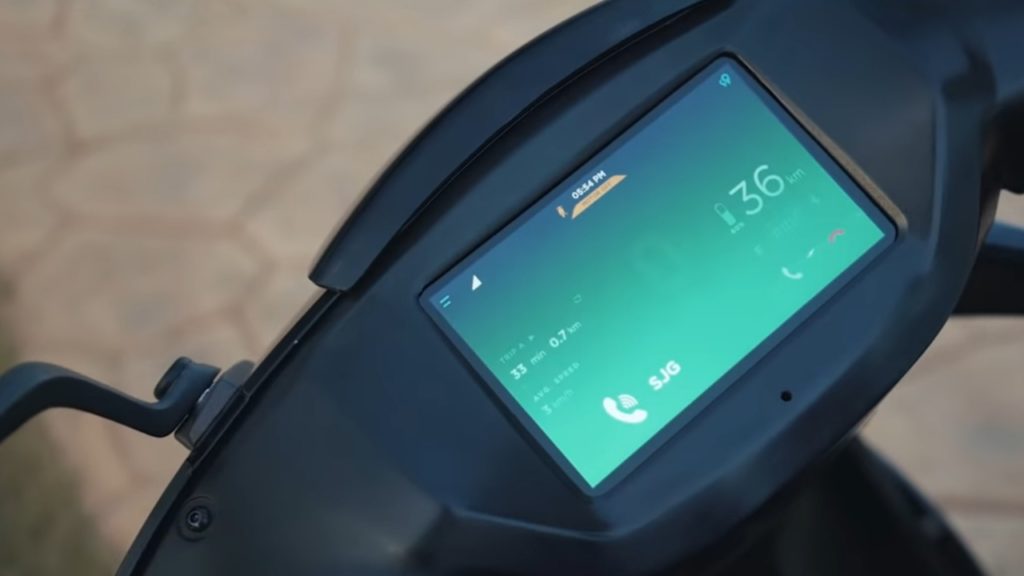 Ather Energy offer 3 Years / Unlimited Km warranty on 450 and 450X.